Ohio
Check out grassyohio.com on current and upcoming Ohio Marijuana Dispensaries
The Ohio Marijuana Legalization Initiative is an Ohio initiated constitutional amendment on the November 3, 2015 ballot.
The measure would legalize the limited sale and use of recreational and medicinal marijuana and create 10 facilities with exclusive rights to commercially grow the drug.
Issue 3 will be accompanied on the ballot by Issue 2, which was added by state lawmakers concerned with the monopoly of the facilities with exclusive rights. If both issues pass, Ohio Secretary of State Jon Husted has stated that Issue 2 would invalidate Issue 3, a claim denied by the amendment's supporters.
Learn More
OTHERSIDE FARMS specializes in closed grow room environments and offers grow consultations to qualified patients. OTHERSIDE FARMS also extends consultation services nationwide to States with legal active Medical Marijuana programs. For local consultations, OTHERSIDE FARMS offers a FREE initial consultation to patient's new or existing grow rooms and will make recommendations to a plan that enables optimal efficiency. Most growers will make the mistake of micro managing or gathering too much information from conflicting sources which creates confusion and instability.   OTHERSIDE FARMS has a superlative plan that we know works, and we are here to help patients succeed.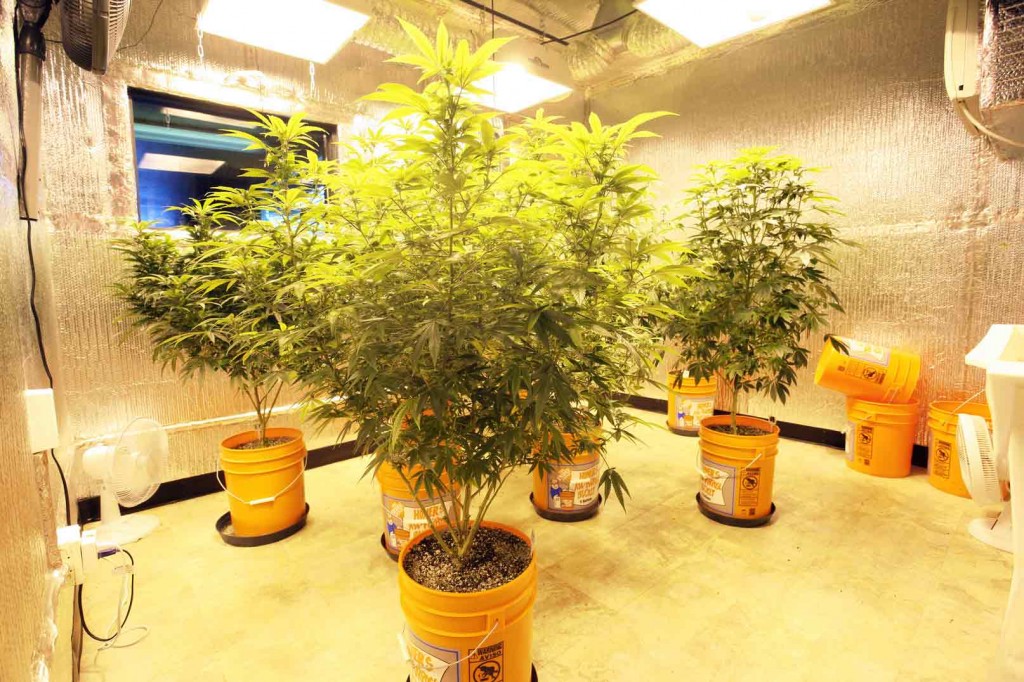 OTHERSIDE FARMS offers a full selection of grow consultation services to help patients in all areas the medical marijuana industry. OTHERSIDE FARMS offers grow consultation services to patient's new room (consists of us coming out for a site survey, and making our assessment and submitting a proposal) or existing grow room and we suggest a plan that enables optimal efficiency. Most growers make the mistake of micro managing or gathering too much information from conflicting sources which creates confusion an instability. OTHERSIDE FARMS has a superlative plan that works and we are here to help patients succeed.
In addition to our consultation services, OTHERSIDE FARMS also offers grow workshop classes which consists of a comprehensive session on growing medical marijuana for patient self reliance, teaching patients how to grow safely and effectively for themselves.
Design of new room/operation or redesign of existing grow operation
During our consultation we gather the pertinent information for the job ahead. Your design package consists of near to scale diagram of what you will need, where it needs to go and how it needs to be configured. We look at your power coming in and make sure you have what you need BEFORE you begin. Power is the number one concern for several reasons so you need to have enough available if you want to do it right. We compile a list of what you need, where to get it cheapest, and how much it will cost. The money and time saved will be more than you can imagine and is most definitely worth the cost of our design package.
Build out of grow room and installation of equipment
The proper installation of your equipment is essential to your grow rooms success. Many people make the mistake of buying all top of the line equipment but not setting it up properly and therefore wasting time and money. Little tricks of the trade are huge in any industry but especially ours, so the proper installation of your grow equipment is something that should be taken very seriously if you want to be have a successful operation.
Initial Setup
Once we've installed all of your equipment we will set up everything to run on the schedule you've picked. This is where most people make the biggest mistakes. Micro managing is your worst enemy.
Instruction
An explanation on how to use your equipment, why to do it the way we've set it up and when to make changes etc… are crucial to your success. This instruction is included with your install package.
Grow Room Maintenance and Management Course
We provide monthly maintenance packages in applicable areas or instruction on how to maintain your grow room. Maintenance and management is determined during our proposal phase. A breakdown of this course is as follows:
Cloning Advanced cloning techniques, mist prop. and deep water culture education
General Maintenance – Watering etc… How to water, assess and maintain propogation and vegetation area
EZ to Pre Veg Station and cleaning EZ Deep cleaning and preparation of EZ and Pre Veg units
Preening and Monitoring Daily plant maintenance and care taking techniques
Pre Veg 1 to Veg Room – Transplanting Transplanting hydro to soil, soil management
Bloom 1 Bloom part I – day by day
Bloom 2 Bloom part II – day by day
Harvesting Determining harvest time and harvesting techniques
Trimming Extensive instruction on mass and fine trimming techniques
Curing By product use and disposal and proper curing and storing methods
Further instruction/Check-ups/Pests or other problems
Additional consultation can be provided when needbe, based on agreement/contract.
Grow Consultations available to Medical Marijuana States