Delaware Senate Bill 17
SUMMARY: Governor Jack Markell signed legislation — Senate Bill 17, The Delaware Medical Marijuana Act — into law on May 13, 2011. State regulators have up to one-year to draft regulations to formally govern the program. The law removes state-level criminal penalties on the use and possession of cannabis obtained from state-licensed facilities for patients with an authorized "debilitating medical condition." The measure provides for the establishment of at least one non-profit 'compassion center' per county that would be licensed by the state to produce and dispense medical cannabis. Recommending physicians must have "bona fide physician-patient relationship" with a person before recommending the use of medical cannabis. Medical conditions that may qualify for cannabis under this act include: cancer, HIV/AIDS, amyotrophic lateral sclerosis, Alzheimer's disease, and post-traumatic stress disorder, as well as cachexia, chronic pain (if the condition has not responded to previously prescribed medications), severe nausea, seizures or severe and persistent muscle spasms, including but not limited to those characteristic of multiple sclerosis. Patients may legally possess up to 6 ounces of usable marijuana, if the marijuana is obtained from a state-licensed facility. Home cultivation of marijuana is not allowed under this act. The law establishes a mandatory, confidential state-run patient registry that issues identification cards to qualifying patients. The act also provides medical marijuana patients who are not registered with the state to raise an 'affirmative defense' motion to dismiss at trial. This act includes reciprocity provisions protecting visitors from other medical use states.
OTHERSIDE FARMS specializes in closed grow room environments and offers grow consultations to qualified patients. OTHERSIDE FARMS also extends consultation services nationwide to States with legal active Medical Marijuana programs. For local consultations, OTHERSIDE FARMS offers a FREE initial consultation to patient's new or existing grow rooms and will make recommendations to a plan that enables optimal efficiency. Most growers will make the mistake of micro managing or gathering too much information from conflicting sources which creates confusion and instability.   OTHERSIDE FARMS has a superlative plan that we know works, and we are here to help patients succeed.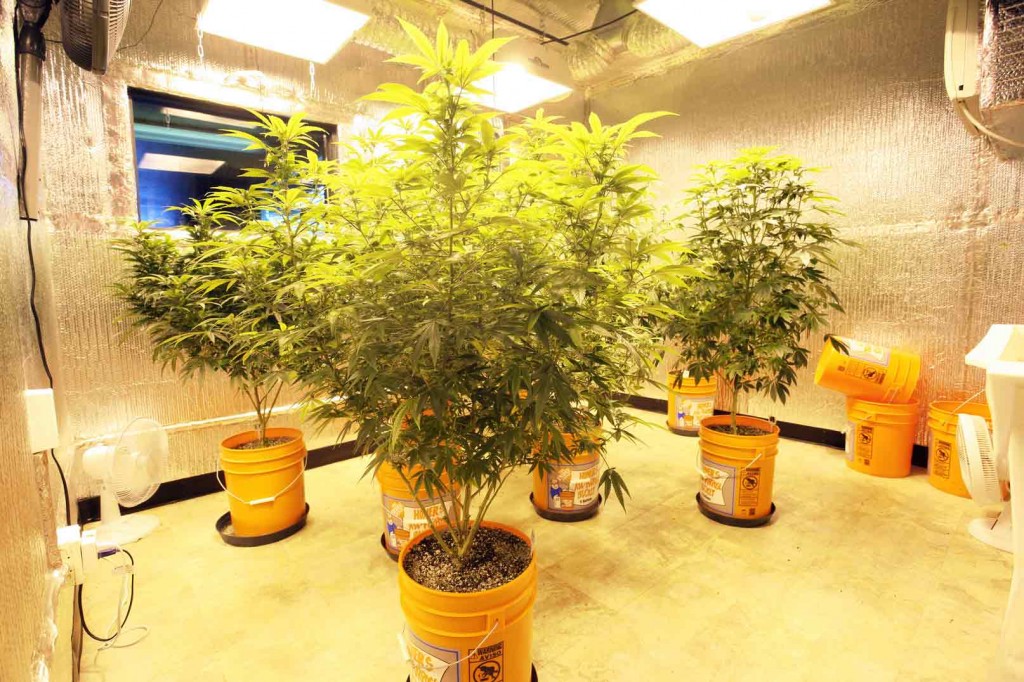 OTHERSIDE FARMS offers a full selection of grow consultation services to help patients in all areas the medical marijuana industry. OTHERSIDE FARMS offers grow consultation services to patient's new room (consists of us coming out for a site survey, and making our assessment and submitting a proposal) or existing grow room and we suggest a plan that enables optimal efficiency. Most growers make the mistake of micro managing or gathering too much information from conflicting sources which creates confusion an instability. OTHERSIDE FARMS has a superlative plan that works and we are here to help patients succeed.
In addition to our consultation services, OTHERSIDE FARMS also offers grow workshop classes which consists of a comprehensive session on growing medical marijuana for patient self reliance, teaching patients how to grow safely and effectively for themselves.
Design of new room/operation or redesign of existing grow operation
During our consultation we gather the pertinent information for the job ahead. Your design package consists of near to scale diagram of what you will need, where it needs to go and how it needs to be configured. We look at your power coming in and make sure you have what you need BEFORE you begin. Power is the number one concern for several reasons so you need to have enough available if you want to do it right. We compile a list of what you need, where to get it cheapest, and how much it will cost. The money and time saved will be more than you can imagine and is most definitely worth the cost of our design package.
Build out of grow room and installation of equipment
The proper installation of your equipment is essential to your grow rooms success. Many people make the mistake of buying all top of the line equipment but not setting it up properly and therefore wasting time and money. Little tricks of the trade are huge in any industry but especially ours, so the proper installation of your grow equipment is something that should be taken very seriously if you want to be have a successful operation.
Initial Setup
Once we've installed all of your equipment we will set up everything to run on the schedule you've picked. This is where most people make the biggest mistakes. Micro managing is your worst enemy.
Instruction
An explanation on how to use your equipment, why to do it the way we've set it up and when to make changes etc… are crucial to your success. This instruction is included with your install package.
Grow Room Maintenance and Management Course
We provide monthly maintenance packages in applicable areas or instruction on how to maintain your grow room. Maintenance and management is determined during our proposal phase. A breakdown of this course is as follows:
Cloning Advanced cloning techniques, mist prop. and deep water culture education
General Maintenance – Watering etc… How to water, assess and maintain propogation and vegetation area
EZ to Pre Veg Station and cleaning EZ Deep cleaning and preparation of EZ and Pre Veg units
Preening and Monitoring Daily plant maintenance and care taking techniques
Pre Veg 1 to Veg Room – Transplanting Transplanting hydro to soil, soil management
Bloom 1 Bloom part I – day by day
Bloom 2 Bloom part II – day by day
Harvesting Determining harvest time and harvesting techniques
Trimming Extensive instruction on mass and fine trimming techniques
Curing By product use and disposal and proper curing and storing methods
Further instruction/Check-ups/Pests or other problems
Additional consultation can be provided when needbe, based on agreement/contract.
Grow Consultations available to Medical Marijuana States
9810 Arden (302)19897 Astrazeneca (302)

19712 Avon Products Inc (302)

19701 Bear (302)

19809 Bellefonte (302)

19930 Bethany Beach (302)

19931 Bethel (302)

19734 Blackbird (302)

19973 Blades (302)

19933 Bridgeville (302)

19934 Camden (302)

19934 Camden Wyoming (302)

19934 Camden-Wyoming (302)

19936 Cheswold (302)

19702 Christiana (302)

19718 Christiana Medical Center (302)

19721 Citibank (302)

19892 Citibank (302)

19970 Clarksville (302)

19703 Claymont (302)

19938 Clayton (302)

19939 Dagsboro (302)

19706 Delaware City (302)

19940 Delmar (302)

19895 Delmarva Power (302)

19971 Dewey Beach (302)

19901 Dover (302)

19902 Dover (302)

19903 Dover (302)

19904 Dover (302)

19905 Dover (302)

19906 Dover (302)

19902 Dover AFB (302)

19902 Dover Air Force Base (302)

19898 Dupont Inc (302)

19802 Edgemoor (302)

19809 Edgemoor (302)

19810 Edgemoor (302)

19941 Ellendale (302)

19805 Elsmere (302)

19950 Farmington (302)

19943 Felton (302)

19944 Fenwick Island (302)

19975 Fenwick Island (302)

19944 Fenwick Isle (302)

19945 Frankford (302)

19946 Frederica (302)

19947 Georgetown (302)

19807 Greenville (302)19884 Greenville (302)

19950 Greenwood (302)

19951 Harbeson (302)

19952 Harrington (302)

19953 Hartly (302)

19894 Hercules Incorporated (302)

19707 Hockessin (302)

19954 Houston (302)

19955 Kenton (302)

19708 Kirkwood (302)

19956 Laurel (302)

19901 Leipsic (302)

19958 Lewes (302)

19958 Lewes Beach (302)

19960 Lincoln (302)

19961 Little Creek (302)

19966 Long Neck (302)

19962 Magnolia (302)

19720 Manor (302)

19808 Marshallton (302)

19964 Marydel (302)

19709 Middletown (302)

19963 Milford (302)

19966 Millsboro (302)

19967 Millville (302)

19970 Millville (302)

19968 Milton (302)

19720 Minquadale (302)

19710 Montchanin (302)

19969 Nassau (302)

19720 New Castle (302)

19721 New Castle (302)

19702 Newark (302)

19711 Newark (302)

19712 Newark (302)

19713 Newark (302)

19714 Newark (302)

19715 Newark (302)

19716 Newark (302)

19717 Newark (302)

19718 Newark (302)

19725 Newark (302)

19726 Newark (302)

19804 Newport (302)

19967 Ocean View (302)

19970 Ocean View (302)

19970 Oceanview (302)

19730 Odessa (302)19731 Port Penn (302)

19971 Rehoboth (302)

19971 Rehoboth Beach (302)

19732 Rockland (302)

19733 Saint Georges (302)

19973 Seaford (302)

19944 Selbyville (302)

19975 Selbyville (302)

19963 Slaughter Beach (302)

19977 Smyrna (302)

19930 South Bethany (302)

19804 Stanton (302)

19803 Talleyville (302)

19734 Townsend (302)

19896 Verizon (302)

19979 Viola (302)

19975 West Fenwick (302)

19801 Wilmington (302)

19802 Wilmington (302)

19803 Wilmington (302)

19804 Wilmington (302)

19805 Wilmington (302)

19806 Wilmington (302)

19807 Wilmington (302)

19808 Wilmington (302)

19809 Wilmington (302)

19810 Wilmington (302)

19850 Wilmington (302)

19880 Wilmington (302)

19884 Wilmington (302)

19885 Wilmington (302)

19886 Wilmington (302)

19890 Wilmington (302)

19891 Wilmington (302)

19892 Wilmington (302)

19893 Wilmington (302)

19894 Wilmington (302)

19895 Wilmington (302)

19896 Wilmington (302)

19897 Wilmington (302)

19898 Wilmington (302)

19899 Wilmington (302)

19890 Wilmington Trust (302)

19735 Winterthur (302)

19980 Woodside (302)

19934 Wyoming (302)

19736 Yorklyn (302)