Alaska Senate Bill 94
SUMMARY:
Fifty-eight percent of voters approved Ballot Measure #8 on November 3, 1998. The law took effect on March 4, 1999. It removes state-level criminal penalties on the use, possession and cultivation of marijuana by patients who possess written documentation from their physician advising that they "might benefit from the medical use of marijuana." Patients diagnosed with the following illnesses are afforded legal protection under this act: cachexia; cancer; chronic pain; epilepsy and other disorders characterized by seizures; glaucoma; HIV or AIDS; multiple sclerosis and other disorders characterized by muscle spasticity; and nausea. Other conditions are subject to approval by the Alaska Department of Health and Social Services. Patients (or their primary caregivers) may legally possess no more than one ounce of usable marijuana, and may cultivate no more than six marijuana plants, of which no more than three may be mature. The law establishes a confidential state-run patient registry that issues identification cards to qualifying patients.  The medical use provisions in Alaska do not include reciprocity provisions protecting visitors from other medical use states.
Senate Bill 94, which took effect on June 2, 1999, mandates all patients seeking legal protection under this act to enroll in the state patient registry and possess a valid identification card. Patients not enrolled in the registry will no longer be able to argue the "affirmative defense of medical necessity" if they are arrested on marijuana charges.
MEDICAL MARIJUANA STATUTES: Alaska Stat. §§ 17.37.10 – 17.37.80 (2007).
CAREGIVERS: Yes. The caregiver must be 21 years of age or older. The caregiver can never have been convicted of a felony controlled substances offense. The caregiver must be listed by the patient as either the primary caregiver or an alternate caregiver. Only one primary caregiver and one alternate caregiver may be listed in the registry for a patient. A person may be a primary caregiver or alternate caregiver for only one patient at a time, unless the primary caregiver or alternate caregiver is simultaneously caring for two or more patients who are related to the caregiver by at least the fourth degree of kinship by blood or marriage. Alaska Stat. §17.37.010 (2007).
CONTACT INFORMATION: For more information on Alaska's medical marijuana law, please contact:
Alaskans for Medical Rights P.O. Box 102320 Anchorage, AK 99510 (907) 277-AKMR (2567)
Application information for the Alaska medical marijuana registry is available by writing or calling:
Alaska Department of Health and Social Services P.O. Box 110699 Juneau, AK 99811-0699 (907) 465-5423 Attention: Terry Ahrens [email protected]
Learn More
OTHERSIDE FARMS specializes in closed grow room environments and offers grow consultations to qualified patients. OTHERSIDE FARMS also extends consultation services nationwide to States with legal active Medical Marijuana programs. For local consultations, OTHERSIDE FARMS offers a FREE initial consultation to patient's new or existing grow rooms and will make recommendations to a plan that enables optimal efficiency. Most growers will make the mistake of micro managing or gathering too much information from conflicting sources which creates confusion and instability.   OTHERSIDE FARMS has a superlative plan that we know works, and we are here to help patients succeed.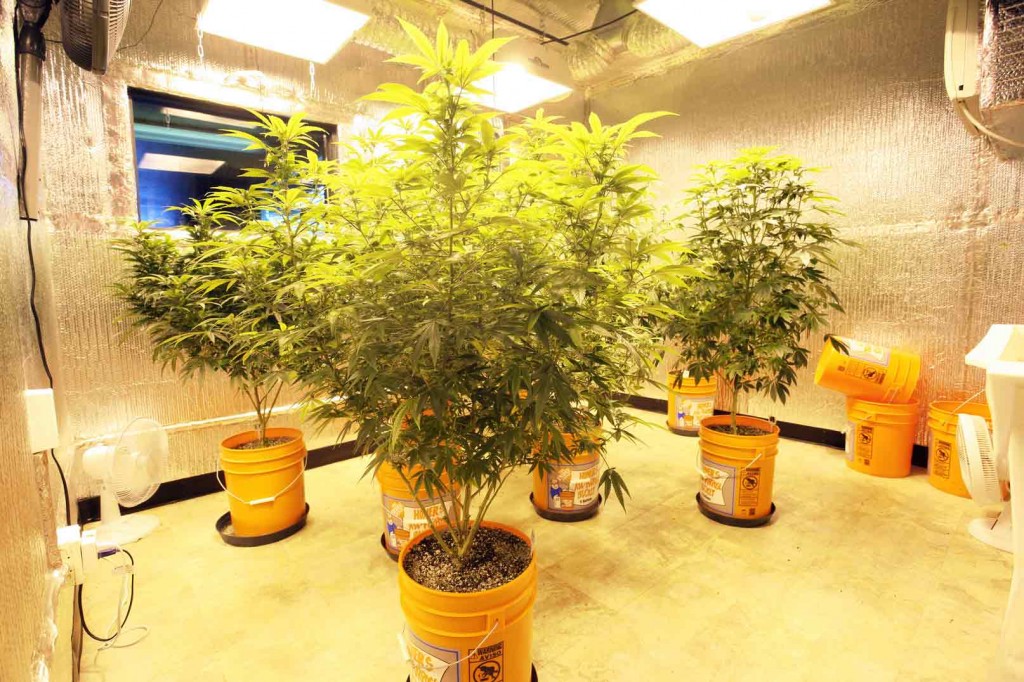 OTHERSIDE FARMS offers a full selection of grow consultation services to help patients in all areas the medical marijuana industry. OTHERSIDE FARMS offers grow consultation services to patient's new room (consists of us coming out for a site survey, and making our assessment and submitting a proposal) or existing grow room and we suggest a plan that enables optimal efficiency. Most growers make the mistake of micro managing or gathering too much information from conflicting sources which creates confusion an instability. OTHERSIDE FARMS has a superlative plan that works and we are here to help patients succeed.
In addition to our consultation services, OTHERSIDE FARMS also offers grow workshop classes which consists of a comprehensive session on growing medical marijuana for patient self reliance, teaching patients how to grow safely and effectively for themselves.
Design of new room/operation or redesign of existing grow operation
During our consultation we gather the pertinent information for the job ahead. Your design package consists of near to scale diagram of what you will need, where it needs to go and how it needs to be configured. We look at your power coming in and make sure you have what you need BEFORE you begin. Power is the number one concern for several reasons so you need to have enough available if you want to do it right. We compile a list of what you need, where to get it cheapest, and how much it will cost. The money and time saved will be more than you can imagine and is most definitely worth the cost of our design package.
Build out of grow room and installation of equipment
The proper installation of your equipment is essential to your grow rooms success. Many people make the mistake of buying all top of the line equipment but not setting it up properly and therefore wasting time and money. Little tricks of the trade are huge in any industry but especially ours, so the proper installation of your grow equipment is something that should be taken very seriously if you want to be have a successful operation.
Initial Setup
Once we've installed all of your equipment we will set up everything to run on the schedule you've picked. This is where most people make the biggest mistakes. Micro managing is your worst enemy.
Instruction
An explanation on how to use your equipment, why to do it the way we've set it up and when to make changes etc… are crucial to your success. This instruction is included with your install package.
Grow Room Maintenance and Management Course
We provide monthly maintenance packages in applicable areas or instruction on how to maintain your grow room. Maintenance and management is determined during our proposal phase. A breakdown of this course is as follows:
Cloning Advanced cloning techniques, mist prop. and deep water culture education
General Maintenance – Watering etc… How to water, assess and maintain propogation and vegetation area
EZ to Pre Veg Station and cleaning EZ Deep cleaning and preparation of EZ and Pre Veg units
Preening and Monitoring Daily plant maintenance and care taking techniques
Pre Veg 1 to Veg Room – Transplanting Transplanting hydro to soil, soil management
Bloom 1 Bloom part I – day by day
Bloom 2 Bloom part II – day by day
Harvesting Determining harvest time and harvesting techniques
Trimming Extensive instruction on mass and fine trimming techniques
Curing By product use and disposal and proper curing and storing methods
Further instruction/Check-ups/Pests or other problems
Additional consultation can be provided when needbe, based on agreement/contract.
Grow Consultations available to Medical Marijuana States
| | | |
| --- | --- | --- |
| 99546 Adak (907) 99571 Adak (907) 99615 Akhiok (907) 99551 Akiachak (907) 99552 Akiak (907) 99553 Akutan (907) 99554 Alakanuk (907) 99555 Aleknagik (907) 99720 Allakaket (907) 99786 Ambler (907) 99721 Anaktuvuk (907) 99721 Anaktuvuk Pass (907) 99505 Anch (907) 99556 Anchor Point (907) 99501 Anchorage (907) 99502 Anchorage (907) 99503 Anchorage (907) 99504 Anchorage (907) 99505 Anchorage (907) 99506 Anchorage (907) 99507 Anchorage (907) 99508 Anchorage (907) 99509 Anchorage (907) 99510 Anchorage (907) 99511 Anchorage (907) 99513 Anchorage (907) 99514 Anchorage (907) 99515 Anchorage (907) 99516 Anchorage (907) 99517 Anchorage (907) 99518 Anchorage (907) 99519 Anchorage (907) 99520 Anchorage (907) 99521 Anchorage (907) 99522 Anchorage (907) 99523 Anchorage (907) 99524 Anchorage (907) 99529 Anchorage (907) 99530 Anchorage (907) 99540 Anchorage (907) 99599 Anchorage (907) 99695 Anchorage (907) 99744 Anderson (907) 99820 Angoon (907) 99557 Aniak (907) 99558 Anvik (907) 99722 Arctic Village (907) 99547 Atka (907) 99559 Atmautluak (907) 99791 Atqasuk (907) 99821 Auke Bay (907) 99711 Badger (907) 99723 Barrow (907) 99759 Barrow (907) 99789 Barrow (907) 99791 Barrow (907) 99724 Beaver (907) 99559 Bethel (907) 99637 Bethel (907) 99679 Bethel (907) 99680 Bethel (907) 99690 Bethel (907) 99726 Bettles (907) 99726 Bettles Field (907) 99623 Big Lake (907) 99652 Big Lake (907) 99540 Bird Creek (907) 99785 Brevig Mission (907) 99727 Buckland (907) 99729 Cantwell (907) 99730 Central (907) 99788 Chalkyitsik (907) 99561 Chefornak (907) 99574 Chenega Bay (907) 99563 Chevak (907) 99674 Chickaloon (907) 99732 Chicken (907) 99548 Chignik (907) 99564 Chignik (907) 99565 Chignik Lagoon (907) 99548 Chignik Lake (907) 99615 Chiniak (907) 99566 Chitina (907) 99557 Chuathbaluk (907) 99567 Chugiak (907) 99733 Circle (907) 99568 Clam Gulch (907) 99569 Clarks Point (907) 99704 Clear (907) 99918 Coffman Cove (907) 99571 Cold Bay (907) 99572 Cooper Landing (907) 99573 Copper Center (907) 99574 Cordova (907) 99677 Cordova (907) 99921 Craig (907) 99575 Crooked Creek (907) 99736 Deering (907) 99731 Delta Junction (907) 99737 Delta Junction (907) 99755 Denali National Park (907) 99755 Denali Park (907) 99576 Dillingham (907) 99762 Diomede (907) 99737 Dot Lake (907) 99824 Douglas (907) 99692 Dutch Harbor (907) 99738 Eagle (907) 99577 Eagle River (907) 99901 Edna Bay (907) 99950 Edna Bay (907) 99578 Eek (907) 99579 Egegik (907) 99702 Eielson AFB (907) 99580 Ekwok (907) 99825 Elfin Cove (907) 99739 Elim (907) 99506 Elmendorf AFB (907) 99581 Emmonak (907) 99603 English Bay (907) 99725 Ester (907) 99701 Fairbanks (907) 99702 Fairbanks (907) 99705 Fairbanks (907) 99706 Fairbanks (907) 99707 Fairbanks (907) | 99708 Fairbanks (907) 99709 Fairbanks (907) 99710 Fairbanks (907) 99711 Fairbanks (907) 99712 Fairbanks (907) 99714 Fairbanks (907) 99716 Fairbanks (907) 99767 Fairbanks (907) 99775 Fairbanks (907) 99790 Fairbanks (907) 99583 False Pass (907) 99731 Fort Greely (907) 99505 Fort Richardson (907) 99703 Fort Wainwright (907) 99740 Fort Yukon (907) 99788 Fort Yukon (907) 99603 Fritz Creek (907) 99586 Gakona (907) 99741 Galena (907) 99742 Gambell (907) 99587 Girdwood (907) 99693 Girdwood (907) 99588 Glennallen (907) 99762 Golovin (907) 99589 Goodnews Bay (907) 99590 Grayling (907) 99586 Gulkana (907) 99826 Gustavus (907) 99827 Haines (907) 99603 Halibut Cove (907) 99743 Healy (907) 99602 Holy Cross (907) 99603 Homer (907) 99829 Hoonah (907) 99604 Hooper Bay (907) 99605 Hope (907) 99623 Houston (907) 99694 Houston (907) 99745 Hughes (907) 99746 Huslia (907) 99922 Hydaburg (907) 99923 Hyder (907) 99613 Igiugig (907) 99606 Iliamna (907) 99647 Iliamna (907) 99540 Indian (907) 99505 JBER (907) 99506 JBER (907) 99801 Juneau (907) 99802 Juneau (907) 99803 Juneau (907) 99811 Juneau (907) 99812 Juneau (907) 99821 Juneau (907) 99824 Juneau (907) 99850 Juneau (907) 99603 Kachemak (907) 99830 Kake (907) 99747 Kaktovik (907) 99607 Kalskag (907) 99748 Kaltag (907) 99608 Karluk (907) 99901 Kasaan (907) 99950 Kasaan (907) 99609 Kasigluk (907) 99610 Kasilof (907) 99611 Kenai (907) 99635 Kenai (907) 99901 Ketchikan (907) 99903 Ketchikan (907) 99918 Ketchikan (907) 99919 Ketchikan (907) 99950 Ketchikan (907) 99749 Kiana (907) 99612 King Cove (907) 99549 King Salmon (907) 99613 King Salmon (907) 99614 Kipnuk (907) 99750 Kivalina (907) 99925 Klawock (907) 99751 Kobuk (907) 99615 Kodiak (907) 99619 Kodiak (907) 99697 Kodiak (907) 99606 Kokhanok (907) 99606 Kokhonak (907) 99576 Koliganek (907) 99545 Kongiganak (907) 99620 Kotlik (907) 99752 Kotzebue (907) 99753 Koyuk (907) 99754 Koyukuk (907) 99833 Kupreanof (907) 99621 Kwethluk (907) 99622 Kwigillingok (907) 99757 Lake Minchumina (907) 99624 Larsen Bay (907) 99625 Levelock (907) 99762 Little Diomede (907) 99757 Lk Minchumina (907) 99626 Lower Kalskag (907) 99756 Manley Hot Springs (907) 99756 Manley Springs (907) 99628 Manokotak (907) 99585 Marshall (907) 99627 Mc Grath (907) 99675 Mc Grath (907) 99691 Mc Grath (907) 99627 McGrath (907) 99623 Meadow Lake (907) 99629 Meadow Lake (907) 99630 Mekoryuk (907) 99780 Mentasta Lake (907) 99926 Metlakatla (907) 99903 Meyers Chuck (907) 99586 Miers Lake (907) 99758 Minto (907) 99631 Moose Pass (907) 99632 Mountain Village (907) 99633 Naknek (907) 99603 Nanwalek (907) 99634 Napakiak (907) 99559 Napaskiak (907) 99901 Naukati Bay (907) 99571 Nelson Lagoon (907) 99704 Nenana (907) | 99744 Nenana (907) 99760 Nenana (907) 99636 New Stuyahok (907) 99559 Newtok (907) 99690 Nightmute (907) 99635 Nikishka (907) 99611 Nikiski (907) 99635 Nikiski (907) 99556 Nikolaevsk (907) 99691 Nikolai (907) 99638 Nikolski (907) 99639 Ninilchik (907) 99761 Noatak (907) 99762 Nome (907) 99640 Nondalton (907) 99763 Noorvik (907) 99705 North Pole (907) 99764 Northway (907) 99789 Nuiqsut (907) 99765 Nulato (907) 99666 Nunam Iqua (907) 99641 Nunapitchuk (907) 99643 Old Harbor (907) 99644 Ouzinkie (907) 99645 Palmer (907) 99647 Pedro Bay (907) 99832 Pelican (907) 99648 Perryville (907) 99833 Petersburg (907) 99649 Pilot Point (907) 99650 Pilot Station (907) 99651 Platinum (907) 99927 Point Baker (907) 99766 Point Hope (907) 99759 Point Lay (907) 99836 Port Alexander (907) 99653 Port Alsworth (907) 99603 Port Graham (907) 99549 Port Heiden (907) 99550 Port Lions (907) 99734 Prudhoe Bay (907) 99655 Quinhagak (907) 99767 Rampart (907) 99656 Red Devil (907) 99768 Ruby (907) 99657 Russian Mission (907) 99591 Saint George Island (907) 99658 Saint Marys (907) 99659 Saint Michael (907) 99660 Saint Paul (907) 99591 Saint Paul Island (907) 99660 Saint Paul Island (907) 99714 Salcha (907) 99661 Sand Point (907) 99769 Savoonga (907) 99901 Saxman (907) 99662 Scammon Bay (907) 99770 Selawik (907) 99663 Seldovia (907) 99664 Seward (907) 99665 Shageluk (907) 99771 Shaktoolik (907) 99772 Shishmaref (907) 99773 Shungnak (907) 99835 Sitka (907) 99836 Sitka (907) 99840 Skagway (907) 99667 Skwentna (907) 99586 Slana (907) 99668 Sleetmute (907) 99669 Soldotna (907) 99670 South Naknek (907) 99591 St George (907) 99591 St George Island (907) 99658 St Marys (907) 99659 St Michael (907) 99660 St Paul (907) 99660 St Paul Island (907) 99591 St Paul Isle (907) 99660 St Paul Isle (907) 99812 State Of Alaska (907) 99671 Stebbins (907) 99710 Steese (907) 99672 Sterling (907) 99774 Stevens Village (907) 99557 Stony River (907) 99674 Sutton (907) 99675 Takotna (907) 99676 Talkeetna (907) 99776 Tanacross (907) 99777 Tanana (907) 99677 Tatitlek (907) 99778 Teller (907) 99841 Tenakee Springs (907) 99919 Thorne Bay (907) 99678 Togiak (907) 99776 Tok (907) 99780 Tok (907) 99637 Toksook Bay (907) 99683 Trapper Creek (907) 99679 Tuluksak (907) 99680 Tuntutuliak (907) 99681 Tununak (907) 99576 Twin Hills (907) 99716 Two Rivers (907) 99682 Tyonek (907) 99684 Unalakleet (907) 99685 Unalaska (907) 99692 Unalaska (907) 99775 University Of Ak (907) 99619 Uscgs (907) 99686 Valdez (907) 99781 Venetie (907) 99782 Wainwright (907) 99783 Wales (907) 99928 Ward Cove (907) 99623 Wasilla (907) 99629 Wasilla (907) 99652 Wasilla (907) 99654 Wasilla (907) 99687 Wasilla (907) 99784 White Mountain (907) 99693 Whittier (907) 99683 Willow (907) 99688 Willow (907) 99929 Wrangell (907) 99689 Yakutat (907) |